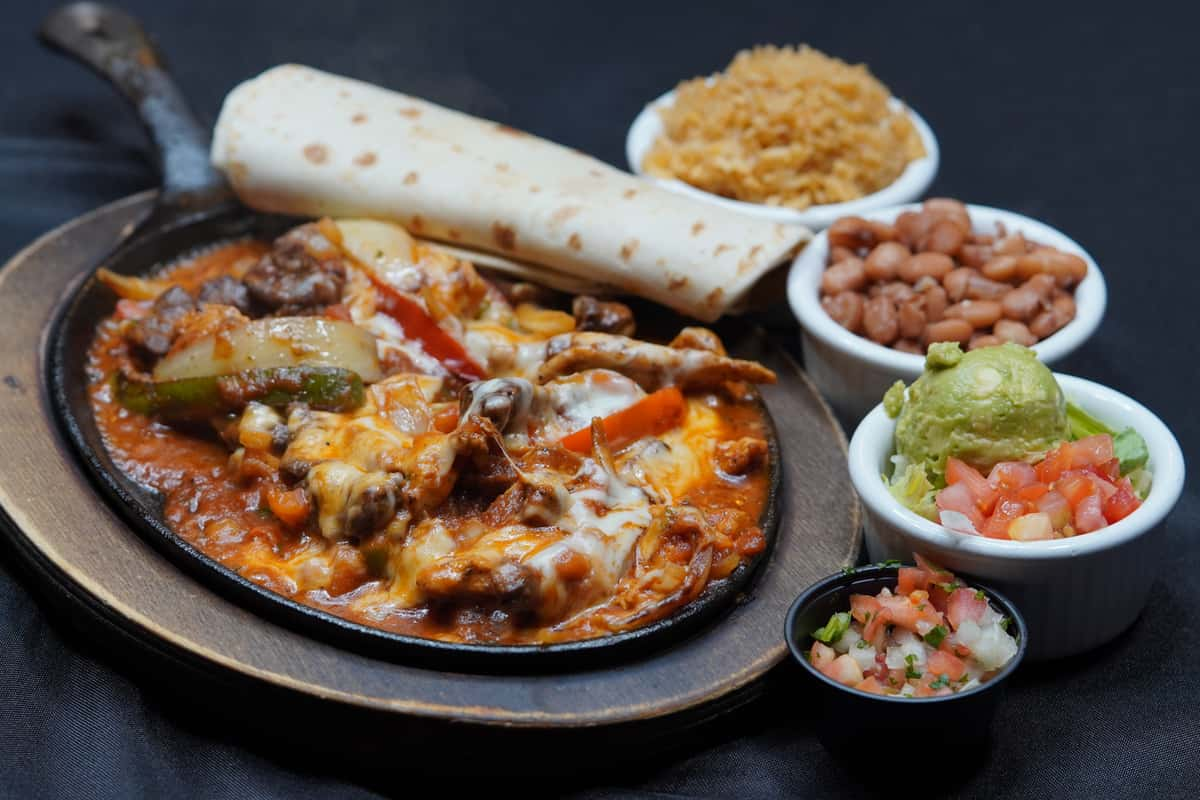 FAQ's
What are your hours of operation?
Our current hours of operation are as followed:
Tuesday, Thursday, Saturday: 11:00 AM-9:00 PM
Wednesday, Friday: 11:00 AM-9:30 PM
Do you have private dining rooms for meetings or events?
While we don't have private dining space, we can always bring the food to your office or venue of choice with our awesome catering team.
Do you offer vegetarian dishes?
Yes, some of the favorites include our Cheese Enchiladas with Lent Sauce, Cheese Quesadilla, and our Garden Rolls. You can just about turn any dish into a vegetarian option by removing the meat and substituting avocado slices for an additional charge. Our beans does include a small amount of bacon, which sometimes people confuse as being a vegetarian option.
Do you have gluten-free offerings?
Our Tamales, Taco Shells, Fajitas (with Corn Tortillas), and Ventura Bowl.
Do you offer any keto friendly offerings?
Our Fajita Salad or Lighter Fajitas if you remove the Beans.
Where can I view the menu?
You can view our regular menu at /menu/ and our catering menu at /catering-services/
How can I learn about employment opportunities at Ventura's Tamales?
We aim to provide the best possible experience from start to finish, and this includes hiring individuals that represent the core values we feel are important. We periodically post open positions on our Facebook, but we would encourage anyone interested in a position of employment to come in and speak with our managers and fill out an application.
When it comes to catering in Victoria, TX and the Crossroads, Ventura's Tamales has you covered. Whether it's a full-service catering or drop-off for the office, we offer a variety of catering services. You can view our special catering menu and party platter options if you are in need of something presentation ready quickly at /catering-services/. We are not limited to these options, we can make anything off our menu and even non-menu requests with advance notice.

When it comes to full-service catering, our goal is to take the stress of your shoulders when it comes to planning and preparing to serve food at your event. We deliver, serve, and clean up, like we are serving our own family in our own kitchen.
How do I get you all to cater my next corporate or public event?
You can contact our Catering Coordinator, Martha Vasquez at (361) 578-5161 submitting a Catering Inquiry.